***NEW COURSE STARTING OCTOBER 2017 – To register interest please contact Vikki@PlantandPlay.co.uk – thank you***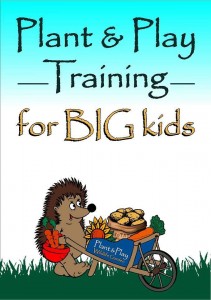 EVERYONE WELCOME!!
Do you want to grow your own veg at home? Not sure how to get started? Want to learn about companion planting and seasonal growing? Yes? Then these classes are perfect for you!
It's not too late to join in the fun of our adult learning workshops!! Can't get a babysitter, then bring your little one along and let them play in the indoor garden room while you learn! KIDS PLAY FOR FREE!!!! Our BIG KID classes are held monthly (dates vary), they are relaxed and fun.
Please contact Vikki on 07832951856 or Vikki@PlantandPlay.co.uk to book your space.
Our next classes start on Thursday 19th October 7:15pm-8:30pm! I have limited spaces and places must be booked.
Thursday 19th October 2017 (Week 1) 7:15pm – 8:30pm – this session is £10.00 and includes all materials, teaching, tea / coffee and tray bake. A £5 payment is due when booking and can be paid online, please provide an email address and you will be sent an invoice. The balance is due on arrival to class.
This month will be an introduction to the course, design your garden task, planting onions to take home, and looking at upcoming November jobs to do around the garden.
Class Schedule: